Dario Cottafava
Ricercatore/Ricercatrice a tempo determinato di tipo A
SSD: SECS-P/07 - economia aziendale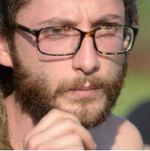 Contatti
Presso
Department of Economics and Statistics "Cognetti de Martiis"
Department of Management "Valter Cantino"
Dipartimento di Economia e Statistica "Cognetti de Martiis"
Corsi di Studio del Dipartimento di Economia e Statistica "Cognetti de Martiis"
PhD Programme in Innovation for the Circular Economy
Curriculum vitae
Curriculum Vitae (0.9 MB)
Prodotti della ricerca selezionati
PAPERS
(2023) Cottafava, D., Corazza, L., & Torchia, D. (2023). Geo-spatial accounting for the socio-economic impacts of megaprojects: Towards operationalization of Megaproject Social Responsibility. Environmental Impact Assessment Review, 103, 107288.
https://www.sciencedirect.com/science/article/pii/S0195925523002548
(2023) Corazza, L., Truant, E., Cottafava, D., & Dhir, A. (2023). Higher Education Institutions and Multistakeholders' Engagement: A Longitudinal Study of an Anchor Institution's Legitimacy and Dynamism. IEEE Transactions on Engineering Management.
https://ieeexplore.ieee.org/abstract/document/10107505
(2023) Corazza, Laura, Daniel Torchia, and Dario Cottafava. "Academics Applying Interventionist Research to Deal with Wicked and Complex Societal Problems." Social and Environmental Accountability Journal (2023): 1-18.
https://www.tandfonline.com/doi/full/10.1080/0969160X.2023.2181838
(2022) Cottafava, D., Ascione, G. S., Corazza, L., & Dhir, A. (2022). Sustainable development goals research in higher education institutions: An interdisciplinarity assessment through an entropy-based indicator. Journal of Business Research, 151, 138-155.
https://www.sciencedirect.com/science/article/pii/S0148296322005926
(2022) Laura Corazza Dario Cottafava Daniel Torchia
Education for sustainable development: a critical reflexive discourse on a transformative learning activity for business students, Environment, Development and Sustainability
https://link.springer.com/article/10.1007/s10668-022-02335-1
(2022) Dario Cottafava, Michele Gastaldo, Francesco Quatraro, Cristina Santhiá
Modeling economic losses and greenhouse gas emissions reduction during the COVID-19 pandemic: Past, present, and future scenarios for Italy, Economic modelling 110, 105807
https://www.sciencedirect.com/science/article/pii/S0264999322000530
(2022) Giulia Sonetti, Dario Cottafava
Enhancing the accountability and comparability of different campuses' energy profiles through an energy cluster approach, Energy Efficiency, 15 (4), 1-19
https://link.springer.com/article/10.1007/s10668-022-02335-1
(2021) Dario Cottafava, Michiel Ritzen
Circularity indicator for residential buildings: addressing the gap between embodied impacts and design aspects, Resources, Conservation and Recycling, Volume 164, January 2021, 105120.
https://www.sciencedirect.com/science/article/pii/S0921344920304377
(2020) Dario Cottafava, Mattia Costamagna, Marcello Baricco, Laura Corazza, Davide Miceli, Luigi E. Riccardo
Assessment of the environmental break-even point for deposit return systems through an LCA analysis of single-use and reusable cups,
Sustainable production and consumption
https://www.sciencedirect.com/science/article/pii/S2352550920313762
(2020) Dario Cottafava, Laura Corazza
Co-design of a stakeholders' ecosystem: an assessment methodology by linking Social Network Analysis, Stakeholder Theory and Participatory Mapping",
Kybernetes, Emerald Publishing
https://www.emerald.com/insight/content/doi/10.1108/K-12-2019-0861/full/html
(2019) Dario Cottafava, Luigi Riccardo, Cristian D'affuso
From flow to stock. New circular business models for urban integrated systems: a case study on single-use plastic glasses.
Procedia Environmental Science, Engineering and Management 6 (1) 81-94
http://procedia-esem.eu/pdf/issues/2019/no1/11_Cottafava_19.pdf
(2019) Nicole Mariotti, Grazia Sveva Ascione, Dario Cottafava, Federico Cuomo
Critical Barriers for Plastic Recycling. A CC case-study in Turin.
Procedia Environmental Science, Engineering and Management 6 (2) 169-180
http://procedia-esem.eu/pdf/issues/2019/no2/21_Mariotti_19.pdf
(2019) Dario Cottafava, Gabriela Cavaglià, Laura Corazza
Education of sustainable development goals through students' active engagement: A transformative learning experience
Sustainability Accounting, Management and Policy Journal.
https://www.emeraldinsight.com/doi/full/10.1108/SAMPJ-05-2018-0152
(2019) Stefano Caserini, Paola Baglione, Dario Cottafava, et al.
Fattori di emissione di CO2 per consumi energetici e trasporti per gli inventari di gas serra degli atenei italiani.
Ingegneria dell'Ambiente, vol. 6 n. 1/2019.
https://www.ingegneriadellambiente.net/ojs/index.php/ida/article/view/207
(2019) Dario Cottafava, Stefano Magariello, Rosy Ariano, et al.,
Crowdsensing for a sustainable comfort and for energy saving.
Energy and Buildings, vol. 186, pp. 208-220.
https://www.sciencedirect.com/science/article/pii/S0378778818329955
(2018) Dario Cottafava, Giulia Sonetti, Paolo Gambino, Andrea Tartaglino
Explorative multidimensional analysis for energy efficiency: DataViz versus clustering algorithms.
Energies, MDPI.
https://www.mdpi.com/1996-1073/11/5/1312
INPROCEEDINGS
(2022) Shams Esfandabadi, Z., Cottafava, D., Corazza, L., & Scagnelli, S. D. (2022, November). Sustainability Challenges of High-Speed Railway Megaprojects from a Systems Thinking Lens. In International Workshop "A Multidisciplinary Approach to Embrace Complexity and Sustainability in Megaprojects (pp. 331-341). Cham: Springer Nature Switzerland.
https://link.springer.com/chapter/10.1007/978-3-031-30879-6_24
(2022) Shams Esfandabadi, Z., Cottafava, D., Corazza, L., & Scagnelli, S. D. (2022, November). How Circular Economy Can Contribute to the Sustainability of Megaprojects: An Overview of Research Hotspots and Developing a Research Agenda. In International Workshop "A Multidisciplinary Approach to Embrace Complexity and Sustainability in Megaprojects (pp. 3-13). Cham: Springer Nature Switzerland.
https://link.springer.com/chapter/10.1007/978-3-031-30879-6_1
(2022) Laura Corazza, Giuseppe Tipaldo, Daniel Torchia, Dario Cottafava,
Designing a socioeconomic impact framework for megaprojects, Il valore della sostenibilità. Dinamiche di rilevazione e rendicontazione
(2022) Laura Corazza, Dario Cottafava, Daniel Torchia
Stakeholder Identification and Mapping in highly contested megaprojects: interpreting stakeholders ecosystems through relational stakeholder theory, in 44th Annual Congress of the European Accounting Association
(2019) Dario Cottafava, Grazia Sveva Ascione, Ilaria Allori
Circular Economy: new paradigm or just relabelling? A Quantitative Text and Social Network Analysis on Wikipedia webpages.
Inproceedings at R&D Management Conference 2019, Paris, France.
https://www.researchgate.net/publication/333532688_CIRCULAR_ECONOMY_NEW_PARADIGM_OR_JUST_RELABELLING_A_QUANTITATIVE_TEXT_AND_SOCIAL_NETWORK_ANALYSIS_ON_WIKIPEDIA_WEBPAGES_A_PREPRINT
(2018) Marcello Baricco, Andrea Tartaglino, Paolo Gambino, Egidio Dansero, Dario Cottafava, Gabriela Cavaglià
University of Turin performance in UI GreenMetric Energy and Climate Change.
Inproceedings at The 4th International Workshop on UI GreenMetric World University Rankings, E3S Web Conf., Volume 48
https://iris.unito.it/handle/2318/1677099
(2018) Dario Cottafava, Gabriela Cavaglià
Linking Education for Sustainable Development with Open Innovation
Inproceedings in "Sustainable Development: Educating with purpose". Sustainable Campus Best Practices from ISCN and GULF Universities for World Economic Forum
https://www.researchgate.net/publication/325545302
(2017) Dario Cottafava, Paolo Gambino, Andrea Tartaglino, Marcello Baricco
Multidimensional analyses tools for energy efficiency in large building stocks
Inproceedings at 12th SDEWES conference, Dubrovnik, Croatia
https://www.researchgate.net/publication/325541873
(2016) Dario Cottafava, Paolo Gambino, Marcello Baricco, Andrea Tartaglino
Energy efficiency in a large University: the Unito experience.
Inproceedings at "SBE16 Towards Post-Carbon Cities", ISSN 2283-8791
https://iris.unito.it/handle/2318/1622870
INCOLLECTIONS/BOOK CHAPTERS
(2023) Corazza, L., Torchia, D., Certomà, C., Cottafava, D., Cuomo, F., Battisti, L., & Fresta, J. (2023). Community Engagement and Self-Management in Liquid Times: the Case of the Container Garden at the School of Management and Economics of the University of Turin. Cultural Heritage as a Trigger for Civic Wealth Creation and Sustainable Urban Development, 75.
https://romatrepress.uniroma3.it/wp-content/uploads/2023/07/4.-Community-Engagement-and-Self-Management.pdf
(2022) Laura Corazza, Daniel Torchia, Dario Cottafava, Giuseppe Tipaldo
Considering the social and economic implications of infrastructure megaprojects: theoretical contributions, practical challenges and managerial implications, In book: The Impact of Corporate Social Responsibility. Corporate Activities, the Environment and Society, Routledge
https://www.researchgate.net/publication/360237099_Considering_the_social_and_economic_implications_of_infrastructure_megaprojects_theoretical_contributions_practical_challenges_and_managerial_implications
(2020) Dario Cottafava, Grazia Sveva Ascione, Simona Grande, Laura Corazza,
Circular Economy. In Lessico e Nuvole, pp 151-153.
https://www.researchgate.net/publication/347447339_Circular_Economy
(2020) Dario Cottafava, Laura Corazza, Gabriela Cavaglià,
Struggles and successes of transformative learning for SDGs: a case study. In Struggles and Successes in the Pursuit of Sustainable Development, Routledge / Taylor & Francis, pp 11-22.
https://www.researchgate.net/publication/341916612_Struggles_and_Successes_of_Transformative_Learning_for_the_SDGs
(2019) Dario Cottafava,
Big Data, Social Networks and Well-being. In Eurac Research, Regenerative Design in digital practice. A Handbook for the Built Environment, pp 85-91.
https://www.researchgate.net/publication/337487350_Big_Data_Social_Networks_and_Well-Being
(2018) Dario Cottafava,
Il ruolo delle Università per lo sviluppo sostenibile: il caso di UniToGO. In Immaginare il Futuro: arte e sostenibilità, Albertina Press. ISBN 9788894843347.
Temi di ricerca
I'm an interdisciplinary researcher focused on social and environmental impacts.Currently, I'm researcher at the Department of Economics and Statistics "Cognetti de Martiis" at the University of Turin with a focus on the "socio-economic impacts of alternative fuels in the transport sector".
In the last years, I was PostDoc at the Department of Management of the University of Turin on "socio-economic impact of sustainable infrastructure" and Visiting Researcher at the "Catedra d'Economia Circular i Sostenibilitat" of the Tecnocampus of Matarò (Universitat Pompeu Fabra) on "social impact mapping and accounting". In my background, I got a Ph.D. in "Innovation for the Circular Economy", a M.Sc. in "Material for energy and environment", and a dual M.Sc. degree in "Physics of Complex Systems" between the Polytechnic of Turin and Paris XI, and a B.S. in "Physics".
My research interests span from circular economy to energy modelling and ecological macroeconomic model, from sustainable infrastructure and megaprojects to social and environmental impacts accounting.
Attività in agenda
Organi